Business School
Our business school, the Sanskrithi School of Business SSB in Puttaparthi, is more than just another institution to impart academic knowledge: all students are invited to participate in workshops and yoga classes, according to Swamis saying: Education serves life, not just livelihood.
"No Plastic": Awareness Campaign at SSB
On October 13, 2011 a campaign against plastic took place at the Sanskrithi School of Business SSB.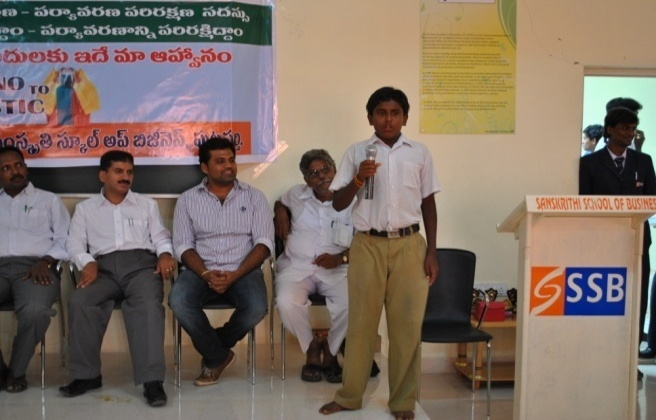 Students of several schools participated. Those in charge of the campaign said that this activity became necessary because people receive, together with their purchases, more and more plastic bags which they carelessly throw into nature afterwards, thus causing major environmental damage. As an alternative to plastic bags students distributed textile bags.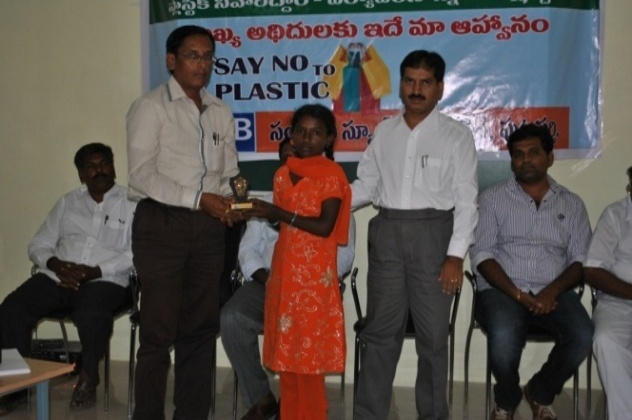 The students stressed that people need to become aware of their doing, that their action has an impact on the environment which, in turn, has a negative effect on all of us and, in the case of plastic consumption, the entire ecosystem. After the campaign, the presenting children and students were awarded various prizes by the guests of honour.
Candlelight Dinner
DThe food served at the SSB canteen is tasty, nourishing, nutritious and varied. Menus are composed together with the students to ensure that they enjoy their food.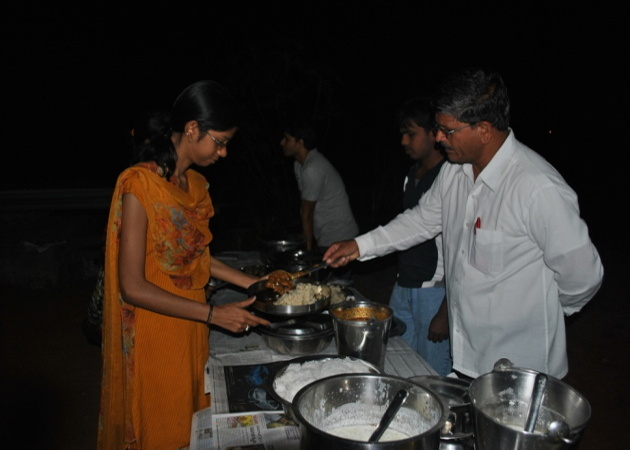 Students are taught table manners, gratitude towards the food, how to serve each other and not to waste any food. Nutritious and delicious food is served in a clean and hygienic canteen. To satisfy the students, special care is taken to offer a varied and interesting selection of menus.
Further Information
There are two websites by the Sanskrithi School of Business SSB in Puttaparthi for your further information:

Join us and support our efforts!
Donation account of Anahata-Stiftung
Account number: 3751240124
Bank code: 70020500
Bank für Sozialwirtschaft (München)
IBAN: DE09700205003751240124
BIC: BFSWDE33MUE
Anahata-Stiftung is recognised charitable by German tax authorities (Finanzamt München für Körperschaften) and authorized to issue donation receipts.